Upcoming SUVs in India: In the Indian market in the last few years SUVs The demand has increased a lot. Now customers are preferring SUVs more than hatchbacks and sedans. Why not be so? SUVs get more space and road presence than other vehicles. If you are also thinking of getting a new SUV for yourself before the coming festive season, then let us tell you that before Diwali this year, a lot of new vehicles are going to enter India. Let's take a look at the list of these vehicles.
Hyundai Venue N-Line: Hyundai can present its new Venue N-Line in India on 6th September. This car will come with 1.0 liter turbo petrol engine and it has been given 7 speed DCT gearbox. The company will offer this car in two variants. These include N6 and N8. You will now get to see a much better suspension setup and exhaust in this car as compared to the ongoing models. Let us tell you that many cosmetic changes have also been done in this car. The Venue N-Line now gets a sportier bumper, N-Line's badging, new color options and new upholstery.
Mahindra XUV 400EV: Mahindra may launch its XUV400 EV on September 8. This car is going to be the only electric version of the XUV 300. Let us tell you that even though this car is very similar to the XUV 300, but still, the company has made many changes in it. The XUV 400 EV will be slightly larger than the XUV 300. The length of this car can be more than 4 meters. Talking about its power, the motor of XUV 400 can generate power of 150hp. You will also get Mahindra's AdrenoX infotainment system and features like ADAS in this car.
Kia Sonet X Line: Kia has released the teaser of this car a few days back. We cannot give you the exact information about when this car will be launched at the moment, but, Kia will launch this SUV in India before Diwali. Let us tell you that like the Seltos X Line that was launched last year, many cosmetic updates have been done in this car too. On the exterior of this SUV, you can see a combination of matte gray with glossy orange and glossy black.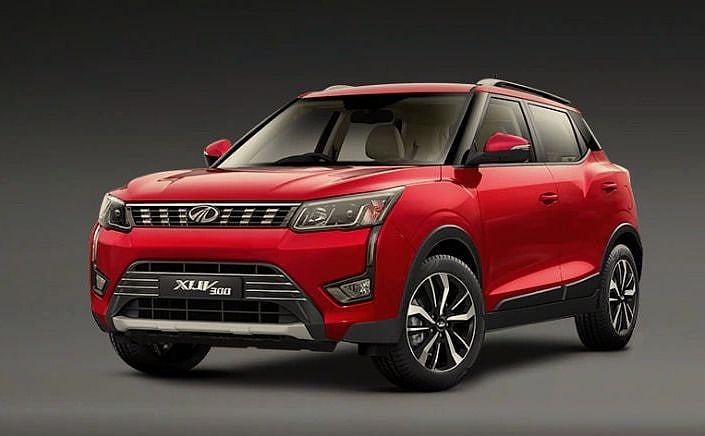 Mahindra XUV300 1.2 turbo: Mahindra may launch the 1.2 liter turbo petrol engine of its XUV 300 in India before Diwali. Its engine can generate power of 131bhp, which is 21bhp more than the ongoing model. This SUV can be offered with a 6 speed manual gearbox. Let us tell you that along with some cosmetic changes, a new logo of Mahindra will also be seen in this car.
Updated Tata Harrier/Safari: We are going to see Tata's Harrier and Safari in new avatars in the Indian market in the coming days. These cars have also been spotted during testing. Let us tell you that a lot of major changes have been made in both these upcoming vehicles. Now you will get features like a large touchscreen infotainment system, 360 degree camera and ADAS in these new vehicles.